At Beeston Primary School every child is placed in a house when entering school at Foundation Stage 2.  They not only work as a team to represent their houses in sports events, each week they compete to win the team point token displayed in the school hall.
Each of the houses are represented by a mythical creature which were designed by the children and have the seven characteristics of learning surrounding them.  Historically the houses represented famous people from the region and each of the mythical creatures have been given these names; Bronte, Delius, Hockney and Moore.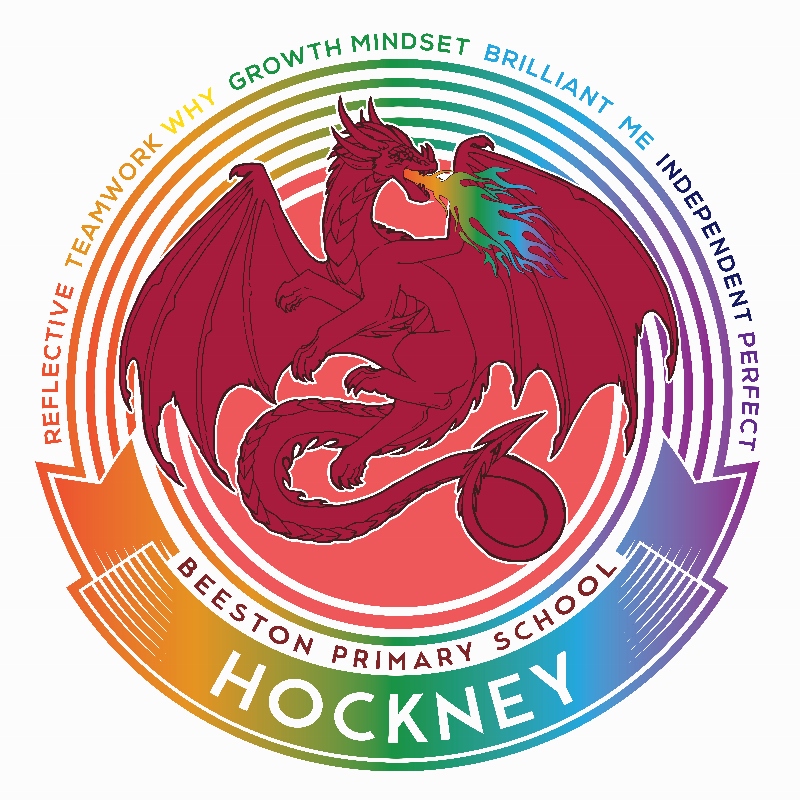 David Hockney
Born: 9 July 1937, Bradford.
English painter, printmaker, stage designer and photographer. An important contributor to the pop art movement of the 1960s, he is considered one of the most influential British artists of the 20th century.
In 2012, Queen Elizabeth II appointed him to the Order of Merit, an honour restricted to 24 members at any one time for their contributions to the arts and sciences.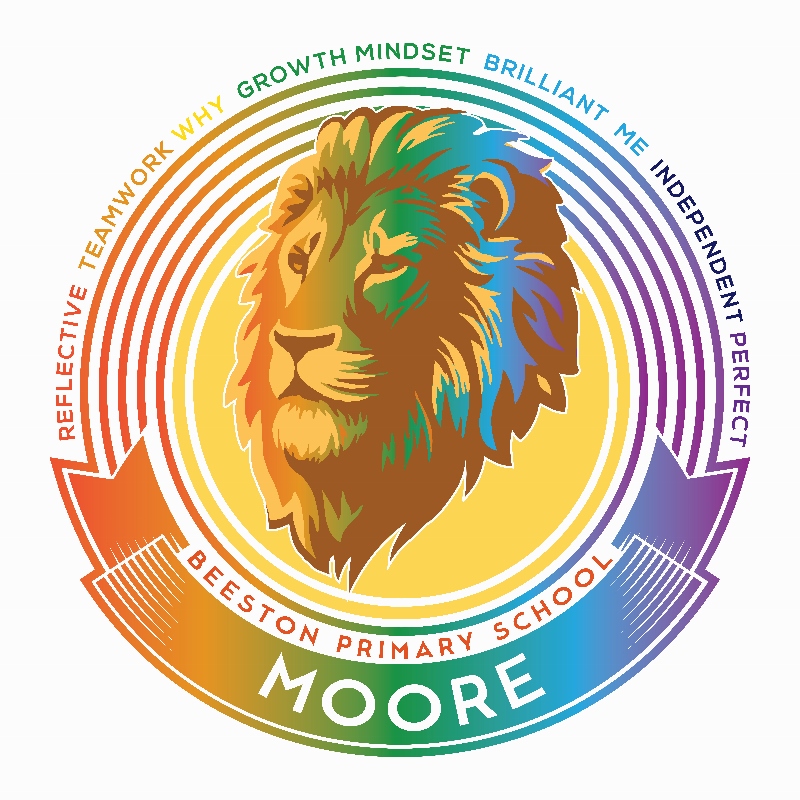 Henry Moore
Born: 30 July 1898, Castleford.
Died: 31 August 1986 (Aged 88)
English artist, he is best known for his semi-abstract monumental bronze sculptures which are located around the world as public works of art. As well as sculpture, Moore produced many drawings, including a series depicting Londoners sheltering from the Blitz during the Second World War, along with other graphic works on paper. His forms are usually abstractions of the human figure, typically depicting mother-and-child or reclining figures.
Most of the money he earned went towards endowing the Henry Moore Foundation, which continues to support education and promotion of the arts. Many of his pieces can be found in the grounds of the Yorkshire Sculpture Park, West Bretton, Wakefield.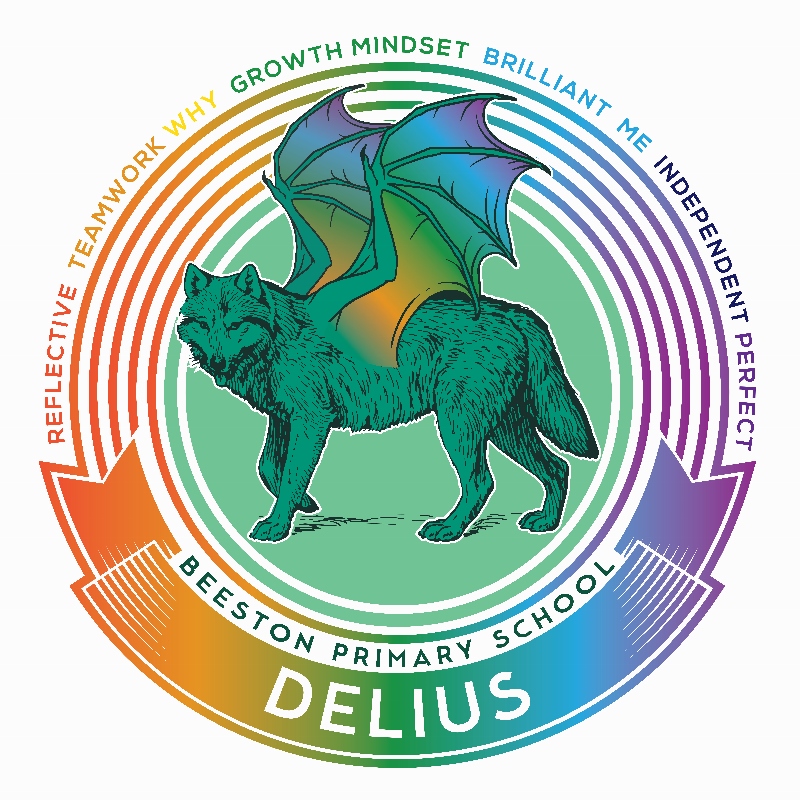 Frederick Delius
Born: 29 January 1862, Bradford
Died: 10 June 1934 (Aged 72).
An English composer influenced by African-American music during his short stay in Florida. After a brief period of formal musical study in Germany beginning in 1886, he embarked on a full-time career as a composer in Paris and then in nearby Grez-sur-Loing.
Delius's first successes came in Germany from the late 1890s. In Britain it was 1907 before his music made regular appearances in concert programmes.
The lyricism in Delius's early compositions reflected the music he had heard in America and the influences of European composers such as Edvard Grieg and Richard Wagner. As his skills matured, he developed a style uniquely his own, characterised by his individual orchestration and his uses of chromatic harmony. Delius's music has been only intermittently popular, and often subject to critical attacks. The Delius Society, formed in 1962 by his more dedicated followers, continues to promote knowledge of the composer's life and works, and sponsors the annual Delius Prize competition for young musicians.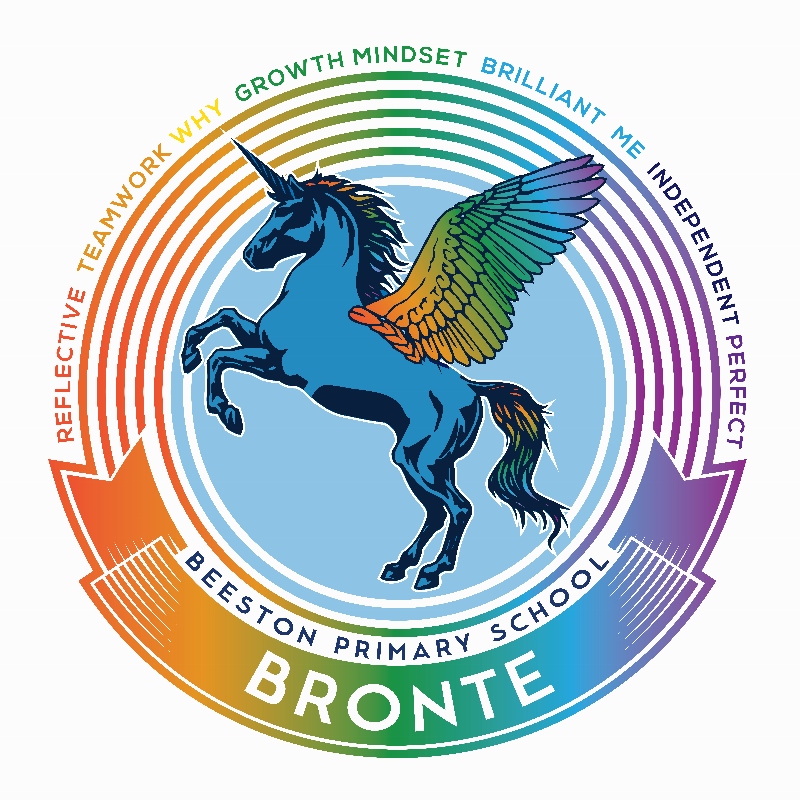 The Brontes
Charlotte- Born: 21 April 1816; Thornton, Bradford.  Died: 31 March 1855 (Aged 38)
Emily Jane- Born: 30 July 1818; Thornton, Bradford. Died: 19 December 1848 (Aged 30) 
Anne- Born: 17 January 1820; Thornton, Bradford. Died: 28 May 1849 (Aged 29)
A nineteenth-century literary family associated with the village of Haworth. The sisters are well known as poets and novelists. Like many contemporary female writers, they originally published their poems and novels under male pseudonyms: Currer, Ellis, and Acton Bell. Their stories immediately attracted attention for their passion and originality. Charlotte's Jane Eyre was the first to know success, while Emily's Wuthering Heights, Anne's The Tenant of Wildfell Hall and other works were later to be accepted as masterpieces of literature.
Their home, now the Brontë Parsonage Museum, has become a place of pilgrimage for hundreds of thousands of visitors each year.
(Source: Wikipedia)