Awards
Inclusion Award
We're very proud to have been awarded the Inclusion Chartermark. The school is recognised as having outstanding inclusion practice.
Effective inclusion helps all our pupils: those with learning difficulties, those who are gifted or have particular talents, native English speakers and those with English as an additional language, confident, active and outgoing pupils and those who are quiet, shy learners.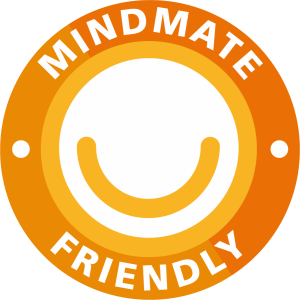 Mindmate Friendly
On Friday 23 February 2018, as part of the NHS Mindmate Champions Programme, Beeston Primary School was recognised as a MindMate Friendly school.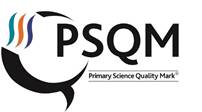 Primary Science Quality Mark
The Primary Science Quality Mark is an award scheme to enable primary schools across the UK to evaluate, strengthen and celebrate their science provision.

Global Learning Programme
The Global Learning Programme – England (GLP-E) supports teachers to help their students learn about the challenges our world faces and think critically about how to deal with issues such as poverty, inequality and sustainability. It helps students make sense of the world in which they live and to understand their role within a global society. The GLP-E has six core aims:
To help young people understand their role in a globally-interdependent world and explore strategies by which they can make it more just and sustainable.
To familiarise them with concepts of interdependence, development, globalisation and sustainability.
To move them from a charity mentality to a social justice mentality.
To stimulate critical thinking about global issues both at a whole school and at student level.
To promote greater awareness of poverty and sustainability.
To enable schools to explore alternative models of development and sustainability in the classroom.
Primary, secondary and special schools in England can take part in the GLP-E either as Expert Centres or as partner schools. Find out more, visit the Global Learning Programme England website.

School of Sanctuary Award
A School of Sanctuary is a school that is committed to being a safe and welcoming place for all, especially those seeking sanctuary. This could be people whose lives were in danger in their own country, who have troubles at home or are just looking for a space of safety.
A School of Sanctuary is a school that helps its students, staff and wider community understand what it means to be seeking sanctuary and to extend a welcome to everyone as equal, valued members of the school community. It is a school that is proud to be a place of safety and inclusion for all.

Steven Lawrence Award
The Stephen Lawrence Education Standard has been unique to Leeds.
The Standards were developed in partnership between Education Leeds, the Leeds City Council and Black and Minority community representatives, in response to the tragic murder of Stephen Lawrence in 1993 and the publication of the MacPherson Inquiry Report into Stephen's death in 1999.
On 22nd January 2010 the Standard had its national launch in Leeds.
Partnerships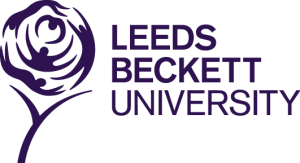 Leeds Beckett University
We work very closely with Leeds Beckett University in a mutually beneficial partnership.  Our more experienced teachers regularly deliver lectures to undergraduates and visits to our classrooms form part of the year two syllabus for trainee teachers.  In return, our pupils get to visit the campus as part of a raising aspirations day and we often welcome masters level students in to work alongside our pupils in school on projects such as creative story writing using drama.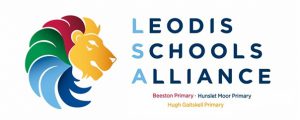 Leodis
Beeston Primary School is part of the Leodis Schools Alliance. This partnership includes Beeston Primary, Hunslet Moor Primary and Hugh Gaitskell Primary School.
These successful primary schools work together to share teaching and learning strategies and to embed effective leadership across all schools within the Alliance.
Our priorities for this academic year are:
1) To share effective practices across the Alliance which will impact positively on the quality of teaching and learning across individual schools.
2) To improve the standards of writing through the application of spelling across the curriculum
3) To develop the effectiveness of all leaders, including governance to maximise outcomes for all learners.
Various networking groups across the Alliance have been set up and meet on a regular basis. These meetings include clear action planning and the implementation of various strategic processes/systems in order to achieve our shared priorities.
Leodis Schools Alliance will ultimately ensure that teaching and learning remains strong at Beeston Primary School by investing in our staff and children.
Noctua
We're very happy to be a strategic partner of Noctua School Alliance.
Noctua was established in 2013. It was designated a teaching school in 2014, and in 2021 became a school alliance. It's a network of schools that work with others to provide high quality support and training for teachers and schools in Leeds and beyond. An example of the work we do is supporting teachers who are in the early stages of their career.
Noctua is made up strategic and operational partners. The strategic partners are Noctua's 'governing body', involved in communications with stakeholders such as teaching school hubs and local authorities. Alongside us, Noctua's strategic partners are Tranmere Park Primary, Manor Wood Primary, Pudsey Primrose Hill Primary Academy, Shakespeare Primary and Park Spring Primary.