March 17, 2022
Well done to our Key Stage 2 pupils who sought support this week following contact with strangers whilst playing Roblox. They understood what they were being asked to do was concerning and spoke with staff in school.
The concerns regarding sexualised content children are being exposed to in Roblox has been in the news recently. This is clearly something very real for our children at Beeston Primary School too. Whilst we will continue to deliver our online safety content throughout the year and support children who approach us for help, we urge parents to support their children at home in making safe choices whilst online and to ensure appropriate age filtering is in place on their child's devices.
Below is information you may wish to read to understand Roblox further and find ways which your child may use the game more safely.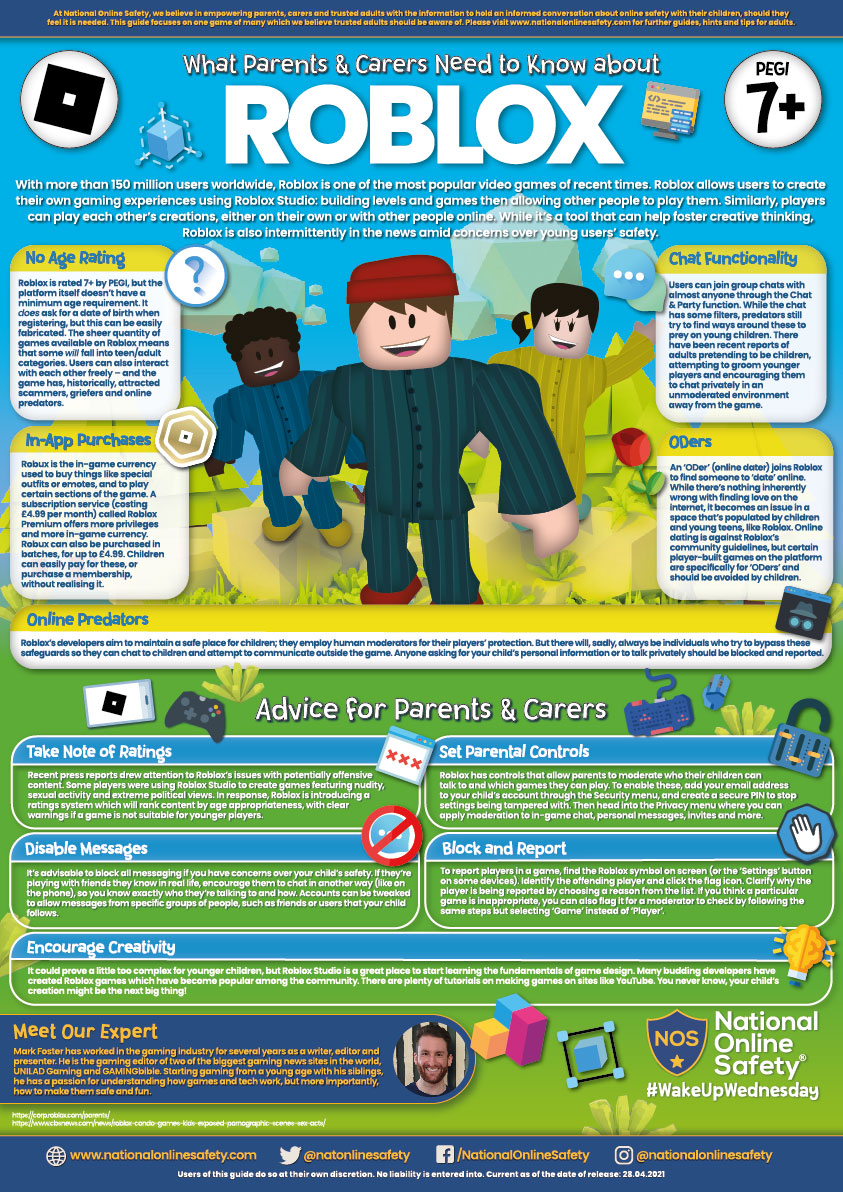 https://www.connectsafely.org/roblox/ 
Roblox: A Parents Guide to Protecting Children from Harmful Content
Parents guide to Roblox and how your kids can play it safely