What to expect…
Below is what you can expect of home learning during National Lockdown. We will keep you updated with any changes we have to make in line with how well the systems are working.
FOUNDATION STAGE 1 & 2 (RECEPTION AND NURSERY)
We will start posting 'Activities' on Tapestry. Parents can then respond to each activity by posting a new observation as you complete the tasks together.
You will be able to access the activities and observations in the app as you are used to doing or by logging in to Tapestry using the internet browser app on your phone eg.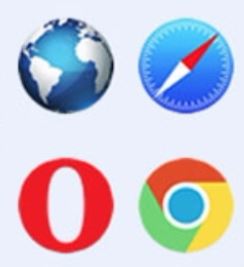 YEAR 1- YEAR 6
Children use the computing suite with their class teachers and now know how to access Microsoft Teams using their log in details, how to complete assignments and how to submit them for feedback: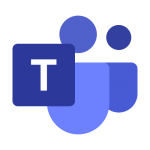 It would be beneficial if you can download the Teams app onto the computer/laptop/tablet your child will be using for home learning although you can access Teams by signing in online also.
---
Supportive Information
Here is information that should help you to support your child with their learning.
Parent Letter: What to expect from Beeston Primary School
Child Friendly Teams User Guide
Remote Learning Guidance for Parents (Letter from our Senior Leadership Team)
Remote Learning Policy (Please note this is a working document and has not been ratified by governors due to its ever changing nature)
Teams Guide for Children (This was sent to us from an external source and may provide additional information to the one our staff member devised for the children)
How to use the Microsoft Translate tool (by Competitive Computing Consultants Inc)
FS1 & FS2 Zoom Live meeting guide
KS1 & KS2 Teams Live meeting guide
Feedback and Assessment
The children should submit their work at least daily (it would make sense to do this as they complete each activity). Year group staff will share the responsibility for responding to feedback due to our commitment of also being on rota to teach in school. All work will be seen by a member of staff. Some activities, their work will receive a quick 'well done' others the feedback will be more in depth feedback to challenge their learning to enable progress, just like they would get in school.
We will be posting recorded lessons, where possible, (either by the staff in our year group team or teachers at agenices such as the Oak Academy, Letters and Sounds YouTube channel and Twinkl) which your child can watch before accessing the work, again, just like they would do in school. If they are struggling and in class would put up their hand, they can use the chat facility under 'Posts'. It is important that you supervise your child when they are accessing Teams. The chat function will be made available during the hours of the school day, so children can ask questions relating to their learning only. Any inappropriate comments, or messages unrelated, will be deleted and contact will be made with parents/carers. We would be very grateful if you could reiterate this to your child(ren).
We still have our year group emails available should you have any concerns you would like to raise with your child's class teacher. Please remember to add your child's class into the subject of the email to the teachers know who it is intended for.
AND FINALLY…

Please be aware that whilst we have practised there will undoubtedly be teething errors! We will endeavour to get any issues addressed as soon as possible to enable your child to complete the work. If you have a problem, please bob us an email on our year groups address.
Happy home learning!

Need Help working out what Technology you have at home?
As some of you may be struggling for technology equipment at the moment, don't forget there may be technology in your home you've not thought about utilising. Take a look here. 
We have sourced our full allocation of devices from the government scheme and a handful of 4G routers. We will be able to utilise these in the case of any future closures.
---
Support videos: Kevin Stratvert (Microsoft employee)
Should you require any further support with Teams, we found a very useful channel on YouTube.
How to use Microsoft Teams app on iPhone & Android
Microsoft Teams Playlist     (Many videos available that will hopefully answer questions you may have)
PLEASE BE AWARE WE HAVE NOT ENABLED ALL FUNCTIONS AT THIS TIME.